Thursday 17th March 2022
As we start to come out of winter and put February's turbulent weather behind us, I hope you're making the most of the club and keeping those health and fitness goals on track! As we start to enjoy lighter mornings and begin spotting those first signs of spring, it's certainly looking like a busy few months ahead at the club.
As most of you already know, I'm pleased to announce our car park has been relined. At last, the overspill carpark has been surfaced (and is soon to be fenced so you don't have to look at greenkeeper deliveries), and the sunken area of the parent and child parking section has been fixed. I will endeavour to do more remedial work in the car park and driveway at the beginning of our next financial year – but let us enjoy the work that has been done for now, as it's been a long time coming.
Club Events
World Book Day
As a club we decided to join our junior members and take part in World Book Day on 3rd March. We received a huge number of donated books which were piled around the club for members to take home with them – if you had a rummage and found a few books on the day I hope you enjoy reading them. Any books left after the event were donated to charity for others to enjoy.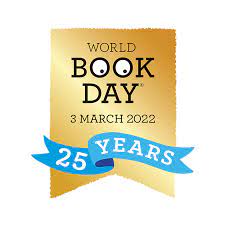 Mother's Day
Have you got lots of plans for Sunday 27th March - perhaps a trip to the theatre or a long walk along the canal to enjoy the spring sunshine (or even a round of golf), and aren't sure when to fit in the traditional Mother's Day Lunch?
Why not try something different and join us for our Mother's Day Brunch at Lichfield? For just £15 per adult, you can all relax and enjoy an indulgent Sunday morning with warm waffles served with cream & berries and fresh fruit with natural yoghurt & honey followed by a traditional small English breakfast with sausage, bacon, egg & beans, toast, orange or apple juice, tea and coffee. Then you'll need a long walk or game of golf to work that lot off! Book your table with reception today.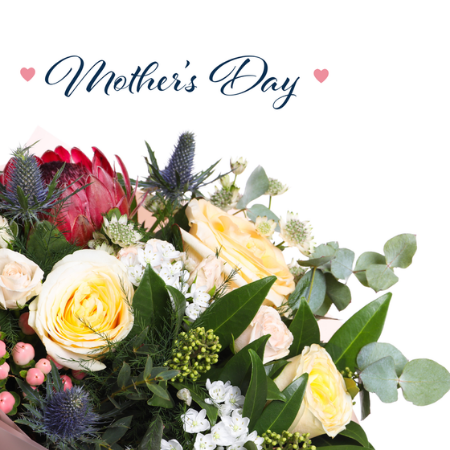 PT Focus Day
If you missed our most recent PT Focus Day but feel you need that extra push and motivation to reach your fitness goals – whether that's weight loss, fitness level or training for a specific event – speak to the Wellness Team now. Many people feel intimidated by Personal Training – don't be! Ben and the team are all well qualified to not only improve your strength, fitness and mobility but to make sure you always feel at ease, feel comfortable and feel confident! - what have you got to lose?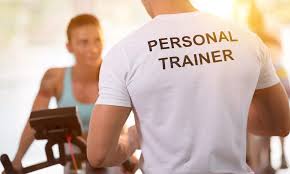 Group Exercise Update
New class booking system
We've noticed a large increase in the number of members booking classes but not attending recently. Following members' feedback and our own careful analysis, since Monday 14th February we've been using a new policy whereby if a member misses three classes (books a class but doesn't attend) within a 30-day period, they'll be unable to book any further classes for seven days.
This policy is designed to give all members more opportunities to attend the classes they love. If you're unable to attend a class for any reason, please make sure to cancel the class via our app, website or by calling the club to free up the space for other members. Don't forget it's important to check in for your and your children's booked classes. This can be done by swiping your membership card at reception or at the turn-style. If you're late for a class, please let reception know so they can check you in after the class.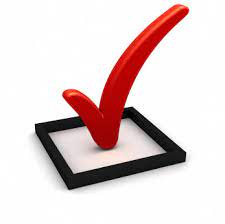 New Junior Timetable
Our new Junior Timetable has started and has loads of classes for Club Minis, Club Juniors & Club J members. The timetable is incredibly popular with a huge range of classes and activities so make sure you book in your 'little ones', and 'big ones' (there are family classes for you to join in with too, or you can do you own workout whilst they do theirs).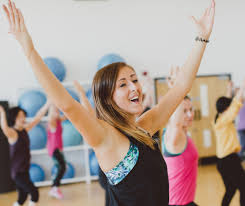 New Classes to try
Due to its popularity, Pete's Boxercise Class will now also take place on a Friday evening, followed by a Core HIIT! If you love trying something new and fun this is the perfect way to start your weekend. A new Tuesday Body Conditioning class with Sue will take place in Studio 2 at 10.30 - 11.15. Perfect for an all over body workout, Sue-style!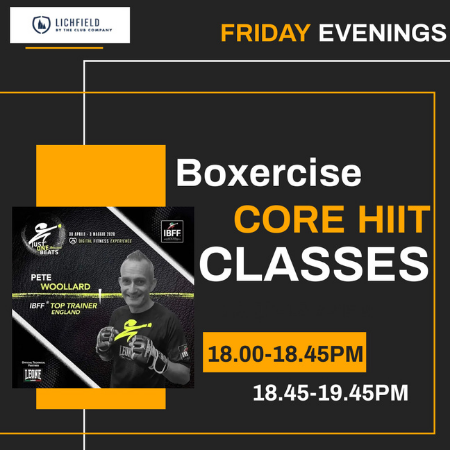 Give Pilates a go this March
Are you a self-confessed Pilates enthusiast, or have you never got round to trying it? Make 2022 the year you give it a go.
The original work of Joseph Pilates has, over the years, evolved into a more contemporary and scientifically sound approach to exercise and training. This evolution has partly occurred as a result of advances in knowledge; particularly in the areas of anatomy, physiology, kinesiology and biomechanics.
Today there exists many different schools of Pilates, each interpreting and applying the work of Joseph Pilates slightly differently and usually under their own brand.
In the Pilates method the emphasis is on quality of movement rather than quantity or load - this ensures the right muscles are being used at the right time to get the most efficient movement.
The six key principles of Pilates
Pilates is only Pilates when taught with the six key principles. There may be many methods of teaching Pilates, but the fundamental principles should always be applied.
Breathing
Concentration
Control
Centring
Precision
Flow
Benefits of Pilates
The benefits of Pilates are huge - the list goes on and on. Here's a few of our favourites:
Regular practice can see drastic improvements in posture and daily functional movement patterns
Greater strength benefits, which in turn facilitate better stability around joints
Increased flexibility and an improving range of movement around the joints
It reduces lower back pain by strengthening the core and improving mobility of the spine
It can strengthen the pelvic floor and result in a flatter abdominal
Many cite Pilates as a great stress reliever, leaving a feeling of calm and relaxion following a session
Mastering smaller Pilates exercises can really make the difference in allowing us to perform bigger movements with control while remaining injury free. If you're a sports enthusiast, Pilates is a must - especially if you're regularly taking part in activities such as tennis, cycling, golf, running, body building or any team sports.
Book onto a Pilates class today and make it a regular part of your training regime - you won't regret it. If time is an issue, why not book an online class? Your instructors will equip you with the tools to integrate it into your weekly fitness programme.
Below are a couple of Pilates exercises for you to try, from beginner level up to a more intermediate level.
HIIT the spot
How High Intensity Internal Training could support your weight loss journey
Achieving results from your exercise routine is always a big sticking point for people, especially when weight loss is the most desired outcome.
Over the years, weight loss training has been associated with sessions of longer duration, known as exercising in the 'fat-burning' zone. Having said that, most people tend to still struggle to lose the weight they want, despite continuing to exercise in the 'zone' and trying to eat well.
At a time where 63% of the UK population is classed as overweight, in contrast with the fact that an estimated 67% of the population currently meet the government's activity guidelines, we need to think carefully about whether the approach we're taking is the correct one.
Researchers from as far back as the early 1990s have already shown that this lower intensity, long duration approach is not the most recommended if you are trying to lose body fat. This especially applies if you want to reduce visceral fat, which is the fat stored around your organs in your stomach area and is most detrimental to your health.
In order to achieve the Holy Grail of body composition (lower body fat, increase muscle density, change body shape), there's plenty of evidence that one form of training seems to have the best outcome: HIIT!
HIIT, or High Intensity Interval Training, is an approach where you train in short bursts of effort followed by periods of rest (active or passive), making the sessions more intense, shorter and - quite often - fairly unpleasant!
The argument against HIIT has always been that the main energy source in these sessions is the muscular glycogen (carbohydrates) rather than fat, and that the lower intensity exercises in the 'fat-burning' zone appear to breakdown more fat cells and make them available to be used in the bloodstream. However, when fat cells are made available in the bloodstream, it doesn't mean they'll be used, and quite often they won't during a low intensity session. Therefore they can end up right back where they came from - your fat deposits.
When you train at higher intensities, you put your body through a stress which requires a higher recovery afterwards, generating metabolic reactions that cause the real 'fat-burning' you're looking for. This is an effect called EPOC (Effect Post-Exercise Oxygen Consumption), which refers to the extra energy that you spend after the session is finished. EPOC can last between 2 to 72 hours in some cases! This is the real magic effect that will help you lose fat, increase your CV capacity, strengthen your muscles and joints and finally, be happy with the results you're looking for!
Please don't think I'm here telling you to ditch everything you do and go kill yourself in the gym on your next visit, putting the treadmill at 20km/h when all you currently do is a brisk walk!
HIIT can have many different branches, such as Short HIIT, Long HIIT, Aerobic HIIT, Anaerobic HIIT, and even what we call LIIT (Low Intensity Interval Training), so there's plenty of different options to try. The best idea is to speak to your club's Wellness Coaches, who can start introducing you into the most appropriate form of HIIT training.
For someone who only walks on the treadmill, a simple increase of 1km/h and 5% incline for 2 minutes with a 2-minute recovery at the usual speed and incline can be a form of HIIT training, so don't think you need to go all guns blazing to start with. The key is to find a form of exercise or set that will push you outside your comfort zone for an unsustainable period of time (1-2 minutes), and then recover a bit before doing it again for a few sets. We're looking for that breathless feeling at the end of the set and session, meaning you increased your metabolic activity, your EPOC and muscle stress that will require your body to adapt.
You don't need to do it every day, you don't need to do it for 2 hours and you certainly don't need to just use the treadmill for it! There's plenty of other ways to enjoy HIIT. Find the one you enjoy the most as this will be crucial for you to maintain the habit in the long run!
Remember that doing the same thing over and over is the definition of insanity, so if you're stuck in the same place you were a year ago with no real results so far, maybe now is time you mixed things up and tried something new! Focus on the end goal and believe us, it will be worth it.